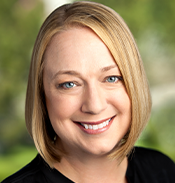 Connie Booth, Vice President of Product Development at Sony Interactive Entertainment (SIE)
Booth attended California Polytechnic State University – San Luis Obispo and received her Bachelor of Science (B.S.) in Business Administration.
After graduating, Booth began her career at Sony Corporation of America in 1989 and held various positions within Sony Electronic Publishing Company. She joined Sony Computer Entertainment America in 1995 as a Producer and Executive Producer of Product Development, working closely with Naughty Dog and Universal Interactive Studios to release Crash Bandicoot.
Starting in September of 1998, Booth became Director of Product Development and is currently Vice President of Product Development. Booth has been a strong collaborator within SIE Worldwide Studios helping deliver numerous critically and commercially acclaimed PlayStation exclusives including Syphon Filter, SOCOM: U.S. Navy SEALs, Jak and Daxter, Sly Cooper, Ratchet & Clank, inFamous, Resistance Fall of Man, Uncharted, The Last of Us, Days Gone, and Marvel's Spider-Man.
Booth has also been working to incubate younger talent in an effort to continue to create wonderful experiences for PlayStation fans. One recent example included her work with Pixelopus, the developers behind the PlayStation 4 title, Concrete Genie.