Ten Questions with the Academy:
Denny Thorley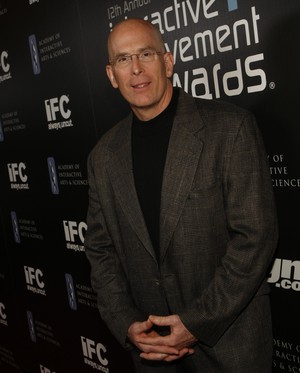 Denny Thorley is a member of the Academy of Interactive Arts and Sciences where he serves as one of its board directors. He works for Day 1 Studios.


Q: What's your favorite part of game development?

A: The challenge of building a great team to create an entertaining experience while wrangling all the complexity of software development. So yea, I love the challenge.


Q: What's the one problem of game development you wish you could instantly solve?

A: Just one? The economics of the development process is getting scary. We spend a ton of time focusing on improving our process for more efficient development. It won't be solved instantly, but we'll get it solved.

Q: Are games important?

A: Of course they are. Consumers don't usually spend billions year after year on unimportant stuff...


Q: What's the biggest challenge you see facing the industry?

A: I think there may be too much power held by the retailers. I don't begrudge their position…they worked hard and built their companies fair and square. It's just time for a change. Let's get this digital distribution rocking and level the playing field.


Q: How do you measure success?

A: When our employees look back at their time at Day 1 Studios and say "Yea, that was the best job I ever had." That's how I'll measure success.


Q: What game are you most jealous of?

A: Tetris. Addictive, competitive, nearly platform agnostic, breaks age and gender boundaries... wildly successful.


Q: Do you think it's important for developers to continue playing games?

A: Sure. First off, it's fun...which is why we are all here. Secondly, inspiration can come from anywhere...including competitor's games.


Q: Tell us one of your recent professional insights.

A: Focus testing an hour or two of game play provides very little valuable input. We'll be looking for 3-4 hours of game play for major focus groups and we will run less formal, but very frequent blind consumer testing to evaluate our work.


Q: If you weren't in game development, what would you be doing today?

A: My second choice would be selling games or maybe marketing games...and if I couldn't do anything in games... I'd be managing some automotive engineering effort, or possibly leading kayak expeditions.


Q: On a practical basis, what's the one thing you're going to tackle next?

A: I want to continue to refine the communication process within our company to meet the needs of our largest projects. There is no magic bullet on communication so we try to present the necessary information in a multitude of ways. Pushing responsibility for disseminating information down in the organization has also yielded positive results.