Academy of Interactive Arts and Sciences Exhibit Now Open at The Strong Museum
The Strong, a highly interactive collections-based museum devoted to the history and exploration of play, together with the Academy of Interactive Arts & Sciences (AIAS), is pleased to announce the debut of an exhibit where guests can learn about game-changing individuals and award-winning video games recognized for outstanding achievement within the interactive entertainment industry. The exhibit showcases recipients of both the AIAS D.I.C.E. Awards and its Special Awards.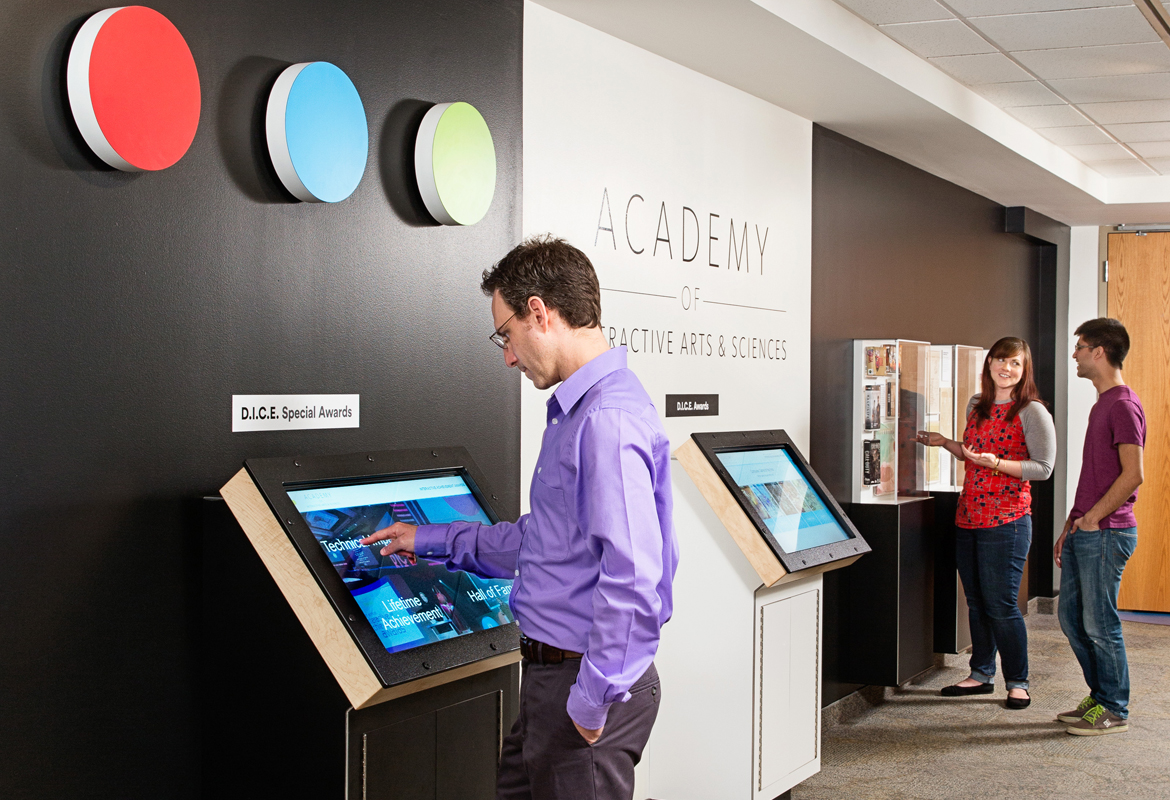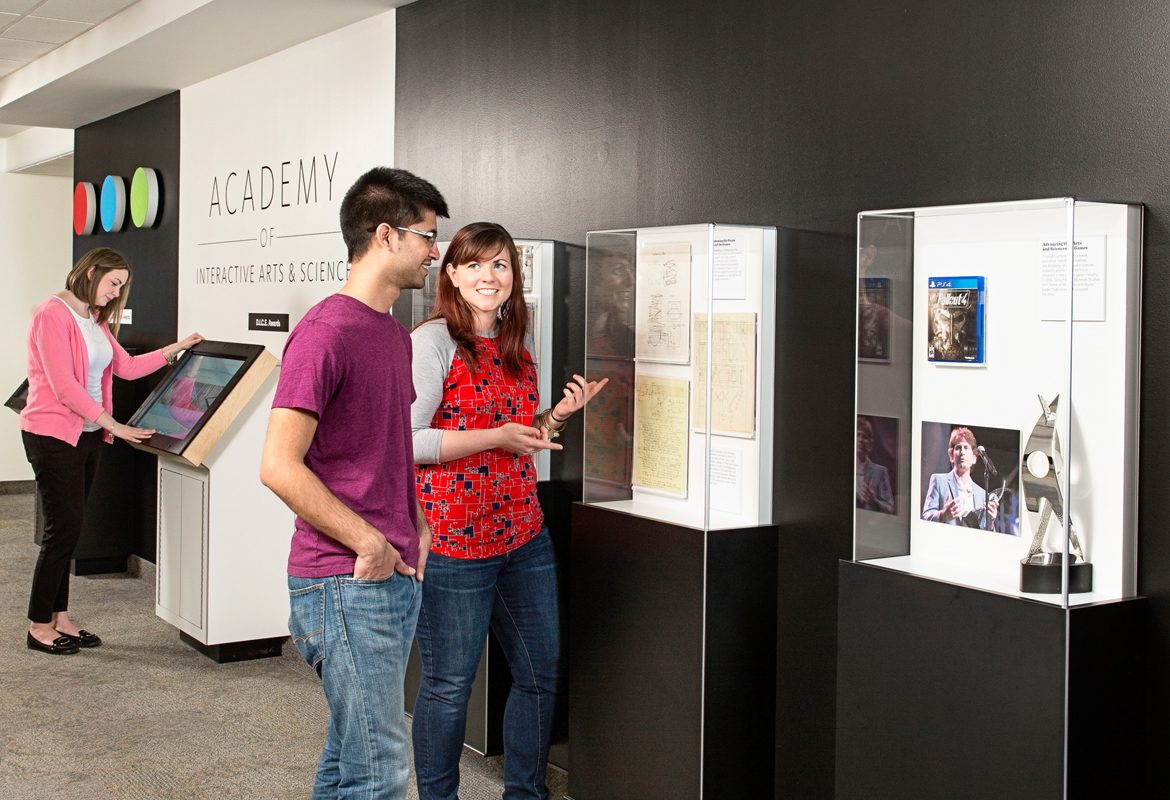 Scroll through a touch-screen timeline to learn about D.I.C.E. award recipients across multiple categories, including Game of the Year, Outstanding Achievement in Art Direction, Family Game of the Year, and others. Previous winners for Game of the Year span more than 20 years, beginning from the first recipient, GoldenEye 007 (1998), to the most recent, Fallout 4 (2016). Take a journey through a second kiosk to learn about the exemplary individuals honored by the AIAS through its D.I.C.E. Hall of Fame, Lifetime Achievement, Pioneer Awards, and Technical Impact Awards—such as 2016 Hall of Fame recipient Hideo Kojima (creator of the Metal Gear Solid series) and 2016 Lifetime Achievement honoree Satoru Iwata (long-time Nintendo president).
Display cases in the exhibit area feature video game artifacts from The Strong's collections, including the 2016 D.I.C.E. Awards Game of the Year winner Fallout 4, alongside a D.I.C.E. award statuette. View rare design documents from The Strong's archival collections, including those from 2012 AIAS Pioneer Award recipient Ed Logg (creator of Asteroids), 2015 AIAS Pioneer Award recipient Ralph H. Baer (creator of the Magnavox Odyssey), and 2007 AIAS Hall of Fame recipient Dani Bunten Berry (creator of M.U.L.E.). A third case will exhibit artifacts from past Game of the Year winners, including The Legend of Zelda: Ocarina of Time, Half Life II and Journey.
The exhibit, which is on long-term display and is updated each year with new award recipient content, is included with general museum admission fees.
Click here for the full press release here.
Click here to learn more about The Strong®, National Museum of Play.