Q & A with Frank Pearce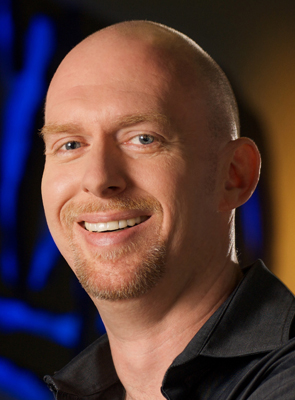 Frank Pearce
Executive Vice President of Product Development
Blizzard Entertainment, Inc.
Q: Blizzard Entertainment has been recognized and honored by its peers for its great game making from the Academy through its many Interactive Achievement Awards and the induction of Mike Morhaime into the AIAS Hall of Fame in 2008. How important do you feel the peer recognition process is to the game industry and to entertainment in general?
FP: Peer recognition is the highest honor one can receive in our industry, or any other entertainment medium. To have your work validated by other similarly situated people is tremendously humbling. Our industry is filled with thousands of extremely talented and creative folks. These people are experts in their field and specializations, so when we are recognized by our fellow developers, we know the awards are well deserved. Peer recognition also gives us the opportunity to see where we might be falling short based on the honored works of other studios and developers.

Q: How do you think Blizzard's involvement will help the Academy moving forward? What expertise are you most excited to bring to our Board?

FP: One of Blizzard's biggest strengths is the large and passionate community of gamers that have grown around our products. We have a lot of experience interacting with these communities both online and in person through events like BlizzCon. We also have a wide range of experience globally around our products as platforms for eSports. Hopefully we will be able to leverage this experience to bring broader mainstream exposure to the Academy.
Q: We imagine that there are many artistic cornerstones that have and still continue to influence you. What are your primary influences in areas like film, music, books, etc.? What inspires you?
FP: I like to recognize that it is impossible to know where or when inspiration will strike, and that often inspiration is drawn from diversity of experiences. I certainly have influences that are favorites, including The Lord of the Rings book and movie trilogies, and TV shows like Lost and Rome, but I am also always looking for different and interesting activities. That could include orchestra concerts, an odd musical, or even an obscure sporting event that I might not otherwise attend. I find the use and application of new technologies to be particularly fascinating. Advances in technology have played a big part in the evolution of our industry, and you can never know where new platforms for gaming and interactive experiences might come from. Facebook is a great example – how many people would have guessed that Facebook would be the huge gaming platform that it has become?
Q: What are your hobbies/interests that feed your drive outside of your professional life?
FP: I have a competitive personality, so I need ways to satisfy that trait. For many years I played roller hockey every week. In recent years I have been spending more time running. Running is a great activity that requires little equipment and doesn't provide many excuses for staying inactive. I am not fast enough to win races under normal circumstances, but being registered for races keeps me motivated to train and improve. I recently have been trying to take up fishing, which on the surface doesn't sound very complex, but you could spend years trying to learn everything there is to know and still fall far short of what it takes to be an expert. That said, it's extremely satisfying to catch fish and cook it for your meal in the same day. I also love great food and great wine, which are usually best enjoyed when shared with friends and family.