The Academy of Interactive Arts & Sciences (AIAS) is pleased to announce the nominees for its 24th Annual D.I.C.E. Awards (#DICEAwards). The winners will be revealed at the D.I.C.E. Awards ceremony, happening virtually on April 22nd, 2021 at 10:00AM PT on IGN.com, featuring an all-new format. The show will be hosted by Greg Miller, Jessica Chobot, and Kahlief Adams and live streamed via our media partner IGN Entertainment. Stay tuned fo​r more information!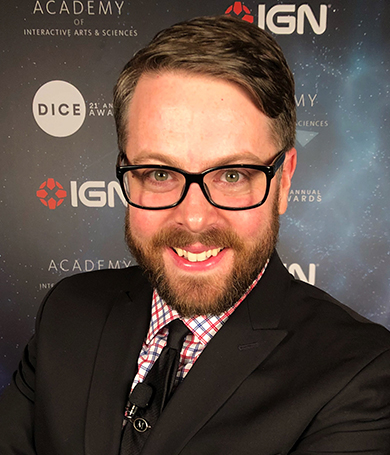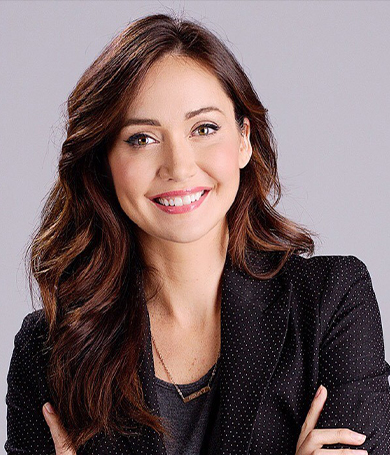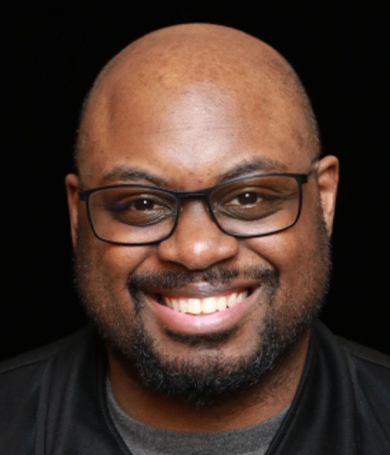 A total of 57 games from 2020 received a nomination. The Last of Us Part II leads with 11 nominations followed by Ghost of Tsushima with 10 nods and Hades with 8. Tying for 5 nominations each are Half-Life: Alyx, Marvel's Spider-Man: Miles Morales, and Ori and the Will of the Wisps. Finalists for 2020's top honor, Game of the Year, are: Animal Crossing: New Horizons, FINAL FANTASY VII REMAKE, Ghost of Tsushima, Hades and The Last of Us Part II.
"I want to sincerely thank all of our peer panelists, who continue to dedicate their time, energy and expertise in evaluating and selecting this past year's D.I.C.E. Awards nominees," said Meggan Scavio, President of the Academy of Interactive Arts & Sciences. "And to all of our finalists – a well-deserved congratulations in continuing to expand the boundaries of creativity, storytelling and technical innovation. We look forward to celebrating your achievements at the 24th Annual D.I.C.E. Awards!"
The Academy and its Board of Directors thank all of the people who serve as Peer Panelists and generously volunteer their time to determine finalists. View a full list of Peer Panelists here.
24th Annual D.I.C.E. Awards Finalists:
Outstanding Achievement in Animation
FINAL FANTASY VII REMAKE
The Last of Us Part II
Marvel's Spider-Man:
Miles Morales
Ori and the Will of the Wisps
Spiritfarer
Square Enix
Sony Interactive Entertainment
Sony Interactive Entertainment
Xbox Game Studios
Thunder Lotus
Naughty Dog
Insomniac Games
Moon Studios
Animation Director:
Yoshiyuki Soma
Facial Director:
Akira Iwasawa
Lead Animation Programmer:
Ryo Hara

Lead Animators:
Jeremy Yates
and Almudena Soria Sancho
Lead Cinematic Animator:
Eric Baldwin

Lead Animators:
Danny Garnett, Brian Wyser,
and Mike Yosh

Animators:
Warren Goff, Jim Donovan,
and Boris Hiestand
Lead Animator:
Alexandre Boyer
Outstanding Achievement in Art Direction
Ghost of Tsushima
Hades
The Last of Us Part II
Marvel's Spider-Man:
Miles Morales
Ori and the Will of the Wisps
Sony Interactive Entertainment
Supergiant Games
Sony Interactive Entertainment
Sony Interactive Entertainment
Xbox Game Studios
Sucker Punch
Naughty Dog
Insomniac Games
Moon Studios
Art Director:
Jason Connell

Art Director:
Jen Zee



Art Directors:
Erick Pangilinan
and John Sweeney

Art Directors:
Jason Hickey
and Gavin Goulden

Art Director:
Jeremy Gritton
Technical Art Lead:
Daniel van Leeuwen
Concept Artist:
Mikhail Rakhmatullin
Outstanding Achievement in Character
Assassin's Creed Valhalla
Hades
The Last of Us Part II
The Last of Us Part II
Marvel's Spider-Man:
Miles Morales
Eivor Varinsdottir
Zagreus
Abby
Ellie
Miles Morales
Ubisoft
Supergiant Games
Sony Interactive Entertainment
Sony Interactive Entertainment
Sony Interactive Entertainment
Ubisoft Montreal
Naughty Dog
Naughty Dog
Insomniac Games
Narrative Director:
Darby McDevitt
Actor:
Magnus Bruun
Actress:
Cecilie Stenspil
Writer:
Greg Kasavin
Actor:
Darren Korb

Written By:
Neil Druckmann and Halley Gross
Additional Writing:
Josh Scherr and Ryan James
Actress:
Laura Bailey

Written By:
Neil Druckmann and Halley Gross
Additional Writing:
Josh Scherr and Ryan James
Actress:
Ashley Johnson

Writer:
Ben Arfmann,
Jon Paquette,
Mary Kenney,
Max Folkman,
and Evan Narcisse
Actor:
Nadji Jeter
Outstanding Achievement in Original Music Composition
Carrion
Ghost of Tsushima
Little Orpheus
Ori and the Will of the Wisps
The Pathless
Devolver Digital
Sony Interactive Entertainment
Sumo Digital
Xbox Game Studios
Annapurna Interactive
Phobia Game Studio
Sucker Punch
The Chinese Room
Moon Studios
Giant Squid
Composer:
Cris Velasco
Composers:
Ilan Eshkeri
and Shigeru Umebayashi
Senior Music Producer:
Peter Scaturro

Composers:
Jim Fowler
and Jessica Curry
Composer:
Gareth Coker
Composer:
Austin Wintory
Outstanding Achievement in Audio Design
Dreams
Ghost of Tsushima
The Last of Us Part II
Ori and the Will of the Wisps
Sackboy: A Big Adventure
Sony Interactive Entertainment
Sony Interactive Entertainment
Sony Interactive Entertainment
Xbox Game Studios
Sony Interactive Entertainment
Media Molecule
Sucker Punch
Naughty Dog
Moon Studios
Sumo Digital

Sound Designer:
Ed Hargrave
Audio Lead:
Tom Colvin

Audio Director:
Rev. Dr. Bradley D. Meyer

Lead Audio:
Rob Krekel
Sound Designers:
Beau Jimenez,
Neil Uchitel,
Justin Mullens,
and Jesse Garcia

Senior Sound Designer:
Kristoffer Larson
Audio Leads:
Guy Whitmore
and Alexander Leeman Johnson
Audio Director:
Jay Waters (Sumo Digital)
Lead Audio Design:
Jey Kazi (Sumo Digital)
Music Supervisor:
James Marshall (SIE)
Outstanding Achievement in Story
13 Sentinels: Aegis Rim
Ghost of Tsushima
Hades
Kentucky Route Zero: TV Edition
The Last of Us Part II
SEGA of America
Sony Interactive Entertainment
Supergiant Games
Annapurna Interactive
Sony Interactive Entertainment
Vanillaware
Sucker Punch
Cardboard Computer
Naughty Dog
Writer:
George Kamitani
Lead Writer:
Ian Ryan
Senior Writer:
Patrick Downs
Creative Director:
Nate Fox
Writer:
Greg Kasavin
Writer:
Jake Elliott

Written By:
Neil Druckmann
and Halley Gross
Additional Writing:
Josh Scherr
and Ryan James
Outstanding Technical Achievement
Dreams
Ghost of Tsushima
The Last of Us Part II
Mario Kart Live
Microsoft Flight Simulator
Sony Interactive Entertainment
Sony Interactive Entertainment
Sony Interactive Entertainment
Nintendo
Xbox Game Studios
Media Molecule
Sucker Punch
Naughty Dog
Velan Studios
Asobo Studio
Lead Game Designer:
David Smith
UI Designer:
Liam DeValmency
AI Director:
Alex Evans

Co-Founder:
Chris Zimmerman
Lead Engine Programmer:
Adrian Bentley
Lead Rendering Engineer:
Jasmin Patry

Lead Programmers:
Sandeep Shekar,
Vincent Marxen,
and Jason Gregory
Programming Directors:
Christian Gyrling
and Travis McIntosh

Lead Programmer:
Jan-Erik Steel
Lead SLAM Programmer:
Ed Tumbusch
Hardware and System:
Kart & Gate Development Team,
SDK Development Team,
and Nintendo European Research
and Development
Heads of
Microsoft Flight Simulator:
Jorg Neuman
and Seb Wloch
Lead Game Designer:
Damien Cuzacq
UI Designer:
Sebastien Ricolfi
AI Director/Technical Directors:
Alain Guyet, Lionel Fuentes,
and Sebastian Wloch
Action Game of the Year
DOOM Eternal
Hades
Half-Life: Alyx
Marvel's Spider-Man:
Miles Morales
Nioh 2
Bethesdsa Softworks
Supergiant Games
Valve
Sony Interactive Entertainment
Sony Interactive Entertainment
id Software
Insomniac Games
Team Ninja
Studio Director:
Amir Rao
Development Director:
Gavin Simon
Creative Director:
Greg Kasavin
Art Director:
Jen Zee
Audio Director:
Darren Korb
Technical Director:
Andrew Wang

Studio Head:
Ted Price
Creative Director:
Brian Horton
Design Director:
Cameron Christian

Game Director:
Fumihiko Yasuda
Project Manager:
Kohei Shibata
Adventure Game of the Year
Assassin's Creed Valhalla
Ghost of Tsushima
Kentucky Route Zero: TV Edition
The Last of Us Part II
Ori and the Will of the Wisps
Ubisoft
Sony Interactive Entertainment
Annapurna Interactive
Sony Interactive Entertainment
Xbox Game Studios
Ubisoft Montreal
Sucker Punch
Cardboard Computer
Naughty Dog
Moon Studios
Producer:
Julien Lafferiere
Game Director:
Eric Baptizat

Co-Founders:
Brian Fleming
and Chris Zimmerman

Developers:
Ben Babbitt, Jake Elliott,
and Tamas Kemenczy

Co-President:
Evan Wells
and Neil Druckmann
Director:
Neil Druckmann
Co-Game Directors:
Anthony Newman
and Kurt Margenau

Creative Director:
Thomas Mahler
Technical Director:
Gennadiy Korol
Family Game of the Year
Animal Crossing: New Horizons
Astro's Playroom
Dreams
Fall Guys: Ultimate Knockout
Sackboy: A Big Adventure
Nintendo
Sony Interactive Entertainment
Sony Interactive Entertainment
Devolver Digital
Sony Interactive Entertainment
Team ASOBI
Media Molecule
Mediatonic
Sumo Digital
Producer:
Hisashi Nogami
Creative Director
and Game Director:
Aya Kyogoku
Game Director
and Creative Director:
Nicolas Doucet
Producer:
Siobhan Reddy
Creative Director:
Mark Healey
Game Director:
Kareem Ettouney
Producer:
Alexandru Ruse
Creative Director:
Jeff Tanton
Game Director:
Joseph Walsh
Development Director:
Gary Moore (Sumo Digital)
Design Director:
Ned Waterhouse (Sumo Digital)
Senior Producer:
Tom O'Connor (SIE)
Fighting Game of the Year
EA Sports UFC 4
Granblue Fantasy Versus
Mortal Kombat 11 Ultimate
Them's Fightin' Herds
Electronic Arts
XSEED Games and Marvelous USA, Inc.
Warner Bros. Games
Humble Games
EA Vancouver
Cygames, Inc. and ARC SYSTEM WORKS
NetherRealm Studios
Mane6
Producer:
Nate McDonald
Creative Director:
Brian Hayes
Executive Producer:
Sean Ramjagsingh
Producer:
Yuito Kimura (Cygames)
Creative Director
and Game Director:
Tetsuya Fukuhara (Cygames)
Creative Director:
Ed Boon
Studio Head:


Shaun Himmerick



Production Director:
Aaron Stavely
Creative Director:
Lauren Faust
Game Director:
Omari Smith
Racing Game of the Year
DIRT 5
F1® 2020
Mario Kart Live
Codemasters
Codemasters
Nintendo


Velan Studios

Development Director:
Robert Karp
Technical Director:
David Springate
Art Director:
Amrish Wadekar
Producers:
Stuart Boyd
and Gaz Wainwright

VP, Executive Producer:
Ian Flatt
Franchise Game Director:
Lee Mather
Senior Producer:
Mike Tebbut
Franchise Director:
Paul Jeal

Producers:
Yosuke Tamori,
Hiroshi Matsunaga,
and Nicholas Ruepp
Game Director:
Dan Doptis
Role-Playing Game of the Year
Cyberpunk 2077
FINAL FANTASY VII REMAKE
Persona 5 Royal
Wasteland 3
Yakuza: Like a Dragon
CD PROJEKT RED
SQUARE ENIX
SEGA of America
Deep Silver
SEGA of America
ATLUS
inXile entertainment
Ryu Ga Gotoku Studios
Game Director:
Adam Badowski
Second Director
and Head of Production:
Konrad Tomaszkiewicz
Gameplay Design Directors:
Grzegorz Mocarski
and Mateusz Kanik
Lead Producers:
Jedrzej Mroz, Michal Stec,
and Przemyslaw Wojcik

Producer:
Yoshinori Kitase
Director:
Tetsuya Nomura
Co-Director:
Naoki Hamaguchi

Producer:
Kazuhisa Wada
Game Director
and Creative Director:
Daiki Itoh
Producer:
Jeff Pellegrin
Creative Director:
Aaron Meyers
Game Director:
Tim Campbell
Executive Director:
Toshihiro Nagoshi
Studio Head:
Daisuke Sato
Chief Producer:
Masayoshi Yokoyama
Producer:
Hiroyuki Sakamoto
Director:
Ryosuke Horii

Sports Game of the Year
EA SPORTS FIFA 21
MLB The Show 20
NBA 2K21
PGA TOUR 2K21
Tony Hawk's Pro Skater 1 + 2
EA Sports
Sony Interactive Entertainment
2K
2K
Activision Publishing, Inc.
EA Vancouver
EA Romania

SIE San Diego Studio
Visual Concepts
HB Studios
Vicarious Visions
Producers:
Tom Pan
and Tenille Dang
Creative Directors:
Mat Prior
and Adam Shaikh
Game Directors:
Aaron McHardy
and John Shepherd

Producer:
Chris Cutliff
Creative Director:
Nick Livingston
Game Director:
Jason Villa

Executive Producers:
Erick Boenisch
and Jeffrey J. Thomas
Gameplay Director:
Mike Wang
Creative Director:
Josh Muise
Game Director:
Shaun West
Producer:
Barry Morales
Creative Director:
Brent Gibson
Executive Producer:
Chris Wilson
Strategy/Simulation Game of the Year
Crusader Kings III
Desperados III
Microsoft Flight Simulator
Monster Train
Per Aspera
Paradox Interactive
THQ Nordic
Xbox Game Studios
Good Shepherd Entertainment
Raw Fury
Paradox Development Studio
Mimimi Games
Asobo Studio
Shiny Shoe
Tlon Industries

Creative Director:
Henrik Fåhraeus

Head of Design:
Moritz Wagner
Head of Development:
Frieder Mielke
Head of Art:
Bianca Dörr
Head of Production:
Tom Kersten
Creative Director
and Founder:
Dominik Abé
Heads of
Microsoft Flight Simulator:
Jorg Neuman
and Seb Wloch
Producer:
Martial Bossard
Creative Director:
David Dedeine
Game Director:
Damien Cuzacq

Executive Producer:
Mark Cooke
Game Director:
Andrew Krausnick
Art Director:
Yujin Kiem

Producer:
Damian Hernaez
Creative Director:
Roque Rey
Game Director:
Javier Otaegui
Immersive Reality Technical Achievement
Half-Life: Alyx
Mario Kart Live
Museum of Other Realities
Paper Beast
Tempest
Valve
Nintendo
MOR Museum Inc.
Pixel Reef
and Plug In Digital
Tender Claws Studio
Velan Studios
Pixel Reef
Producers:
Yosuke Tamori,
Hiroshi Matsunaga,
and Nicholas Ruepp
Game Director:
Dan Doptis
Developers:
Colin Northway,
Robin Stethem,
Lindsay Jorgensen,
Stephen Gray,
Adam Madojemu,
and Adiba Muzaffar

Lead Game Designer:
Eric Chahi
Physics and
Graphics Programming:
François Sahy
AI Programming:
Sebastien Cardona
and Olivier Fouques
Lead Game Designers:
Danny Cannizzaro
and Samantha Gorman

Immersive Reality Game of the Year
Down the Rabbit Hole
Half-Life: Alyx
Paper Beast
The Room VR:
A Dark Matter
The Walking Dead:
Saints & Sinners
Cortopia Studios
Valve
Pixel Reef
and Plug In Digital
Fireproof Games
Skydance Interactive
Pixel Reef
Producer:
Ricky Helgesson
Creative Director
and Game Director:
Ryan Bednar

Lead Game Designer:
Eric Chahi
Producer:
Tom Seed
Creative Director:
Mark Hamilton
Technical Director:
Rob Dodd
Creative Director:
Adam Grantham
Game Director:
Todd Adamson
Principal Engineer:
Jason Bare
Outstanding Achievement for an Independent Game
Coffee Talk
Hades
If Found…
Kentucky Route Zero: TV Edition
Noita
Toge Productions
and Chorus Games Worldwide
Supergiant Games
Annapurna Interactive
Annapurna Interactive
Nolla Games
Toge Productions
DREAMFEEL
Cardboard Computer
Producer:
Andrew Jeremy
Creative Director:
Kris Antoni Hadiputra
Game Director:
Mohammad Fahmi
Studio Director:
Amir Rao
Development Director:
Gavin Simon
Creative Director:
Greg Kasavin
Art Director:
Jen Zee
Audio Director:
Darren Korb
Technical Director:
Andrew Wang
Producer:
Eve Golden-Woods
Creative Director
and Game Director:
Llaura McGee
Developers:
Ben Babbitt, Jake Elliott,
and Tamas Kemenczy
Developers:
Petri Purho, Olli Harjola,
and Arvi Teikari
Mobile Game of the Year
HoloVista
Legends of Runeterra
Little Orpheus
Song of Bloom
South of the Circle
Aconite
Riot Games
Sumo Digital
Kamibox
Apple
The Chinese Room
State of Play
Lead Producer:
Meredith Hall
Directors:
Star St Germain
and Nadya Lev
Producer:
Jeff Jew
Producer:
Alex Girling
Creative Director:
Dan Pinchbeck
Lead Designers:
Matt Duff
and Rob McLachlan
Game Developer:
Philipp Stollenmayer

Producer:
John Lau
Creative Director:
Luke Whittaker
Director of Development:
Katherine Bidwell
Online Game of the Year
Animal Crossing:
New Horizons
Call of Duty:
Black Ops - Cold War
Fall Guys:
Ultimate Knockout
Ghost of Tsushima
Tetris Effect: Connected
Nintendo
Activision Publishing, Inc.
Devolver Digital
Sony Interactive Entertainment
Enhance
Treyarch
Mediatonic
Sucker Punch
Monstars Inc., Resonair
and Stage Game
Lead Online Designer:
Aya Kyogoku
Lead Online Engineer:
Kenichi Nishida
Lead Online Designer
and Lead Online Engineer:
Joel Herber

Online Design Lead:
Darren Bridges
Online Tech Lead:
Matt Goldhaber

Multiplayer Lead
Game Designer:
Tomohiro Tatejima
Lead Online Engineers:
Atsushi Kusunose
(Technical Lead),
Chuk Tang
(Multiplayer Technical Lead),
and Tomohiro Tatejima
Outstanding Achievement in Game Design
Ghost of Tsushima
Hades
Half-Life: Alyx
The Last of Us Part II
Marvel's Spider-Man:
Miles Morales
Sony Interactive Entertainment
Supergiant Games
Valve
Sony Interactive Entertainment
Sony Interactive Entertainment
Sucker Punch
Naughty Dog
Insomniac Games

Co-Founder:
Chris Zimmerman
Content Director:
Jeff McGann
Systems Director:
Parker Hamilton

Studio Director:
Amir Rao
Development Director:
Gavin Simon
Creative Director:
Greg Kasavin
Technical Designer:
Alice Lai
Level Designer:
Eduardo Gorinstein

Lead Game Designers:
Emilia Schatz
and Richard Cambier
Lead Systems Designer:
Matthew Gallant

Design Director:
Cameron Christian
Outstanding Achievement in Game Direction
Ghost of Tsushima
Hades
Half-Life: Alyx
Kentucky Route Zero: TV Edition
The Last of Us Part II
Sony Interactive Entertainment
Supergiant Games
Valve
Annapurna Interactive
Sony Interactive Entertainment
Sucker Punch
Cardboard Computer
Naughty Dog

Creative Director:
Nate Fox
Art/Creative Director:
Jason Connell

Studio Director:
Amir Rao
Development Director:
Gavin Simon
Creative Director:
Greg Kasavin
Art Director:
Jen Zee
Audio Director:
Darren Korb
Technical Director:


Andrew Wang



Developers:
Ben Babbitt, Jake Elliott,
and Tamas Kemenczy

Director:
Neil Druckmann
Co-Game Directors:
Anthony Newman
and Kurt Margenau
Game of the Year
Animal Crossing: New Horizons
FINAL FANTASY VII REMAKE
Ghost of Tsushima
Hades
The Last of Us Part II
Nintendo
Square Enix
Sony Interactive Entertainment
Supergiant Games
Sony Interactive Entertainment
Sucker Punch
Naughty Dog
Producer:
Hisashi Nogami
Creative Director
and Game Director:
Aya Kyogoku

Producer:
Yoshinori Kitase
Director:
Tetsuya Nomura
Co-Director:
Naoki Hamaguchi

Co-Founders:
Brian Fleming
and Chris Zimmerman

Studio Director:
Amir Rao
Development Director:
Gavin Simon
Creative Director:
Greg Kasavin
Art Director:
Jen Zee
Audio Director:
Darren Korb
Technical Director:
Andrew Wang

Co-President:
Evan Wells
and Neil Druckmann
Director:
Neil Druckmann
Co-Game Directors:
Anthony Newman
and Kurt Margenau