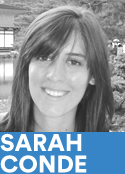 Sarah is currently pursuing a graduate agree in Global Integrated Communication at Kennesaw State University and ultimately would like to pursue a career in video game communications. She hones her writing and analytical skills through her blog Girl Informer and is a frequent contributor for Comics Bulletin. We are excited to follow Sarah's career and hope to see her in future press as an industry spokesperson at a top games company. Read more about her favorite games and how she'd like to apply her degree in the coming years.
Tell us about your favorite game growing up.

All of my earliest memories involving games are connected to my father. He brought gaming into our household with the original PlayStation. Initially, I simply helped him play titles such as Resident Evil 3. I was way too scared to deal with big, scary bosses on my own, but I could definitely help him figure out the puzzles. Once I built up the courage to pick up the controller myself, I started my own save file on Final Fantasy VII. I would consider this the turning point that got me actively involved in gaming and led to a lifelong love of the Final Fantasy series. Plus, the game was a huge lesson in perseverance since my dad ended up saving over my file when I was nearly done with the second disc. Final Fantasy VII made me a gamer, and it's still one of my all-time favorite titles to this day.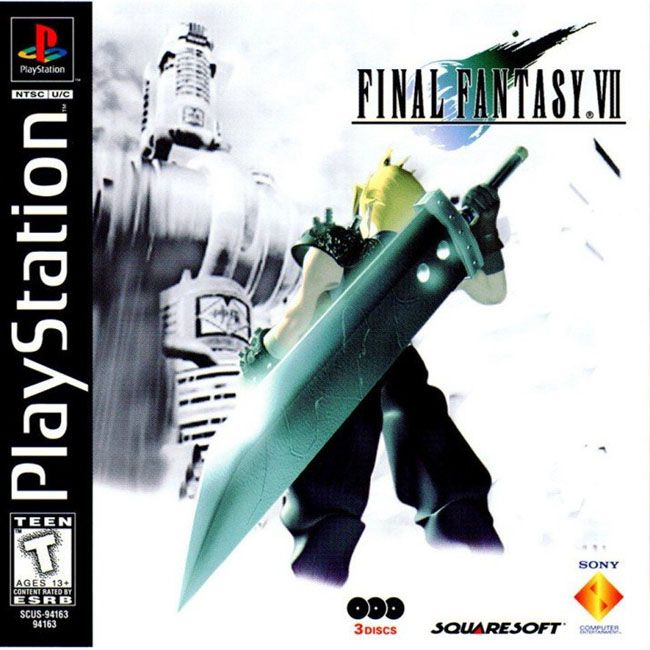 Tell us about your studies about gender roles in games and how it has influenced your thoughts on the gaming industry today.
Once I realized that I could bring my personal interests into the communications field and my professors wouldn't think I was crazy, I started to incorporate gaming into several major projects in my undergraduate work. The one that will always stay with me was a case study on Activision. Basically, I discussed allegations that emerged claiming that Activision actively discouraged its developers from creating female lead characters, because the company did not believe female heroes could sell. Since Activision doesn't have the best reputation in the industry to begin with, my case study ended up translating into a larger campaign on how the company could increase inclusiveness across the board and restore its image. It's just one example of the awesome ways that I've been able to connect my studies of public relations to the field of interactive entertainment.

I've also been exploring the role of women in gaming since one of my favorite professors at the University of Florida created a specific blogging assignment. This assignment eventually turned into Girl Informer, a personal blog that I've been compiling for the last four years. Through the blog, I've realized that my thoughts on the industry are constantly evolving. I try to keep an open mind as my knowledge and experience grows, but I think I can sum up my views into two basic notions:

1. I don't buy the claim that strong female characters can't "sell" video games. There is simply not enough evidence to support this.
2. In order to incorporate more diverse characters into games, we need to have more diverse voices (gender, race, sexual orientation included) at the table, especially within higher executive roles.

Tell us about your work at Comics Bulletin and a few of your favorite stories/posts you covered.

I joined Comics Bulletin after writing a post on my Girl Informer blog about the Nintendo Play As You Are campaign. I simply wasn't happy with how Nintendo was using the word "gamer" in a pseudo-derogatory manner and sectioning off women gamers with these so-called "female friendly" 3DS games. I ended up quoting my present editor at Comics Bulletin for the post, since he did an excellent write-up on the story. He discovered my blog and the rest is history!

My favorite article on Comics Bulletin would definitely be my coverage of Brosie. Basically, a female employee at publisher Meteor Entertainment pulled a prank on her boss by switching out a sexist piece of video game art with an ironic male counterpart. The stunt helped illustrate that it is possible to discuss gender in an open, honest, and comical manner. The woman who initiated the prank and subsequently facilitated a whole lot of important dialogue on the subject actually reached out to me on Twitter that she loved my analysis! While I felt incredibly dorky for getting so excited, it is refreshing when your voice is heard and appreciated within such a huge sea of opinions.

I'm currently taking a small break from CB Games as I orient myself to the first semester of graduate school, but I'm looking forward to writing many more articles, especially those that look at larger industry issues related to gender. Plus, it's fun when you get to play games as a part of "work".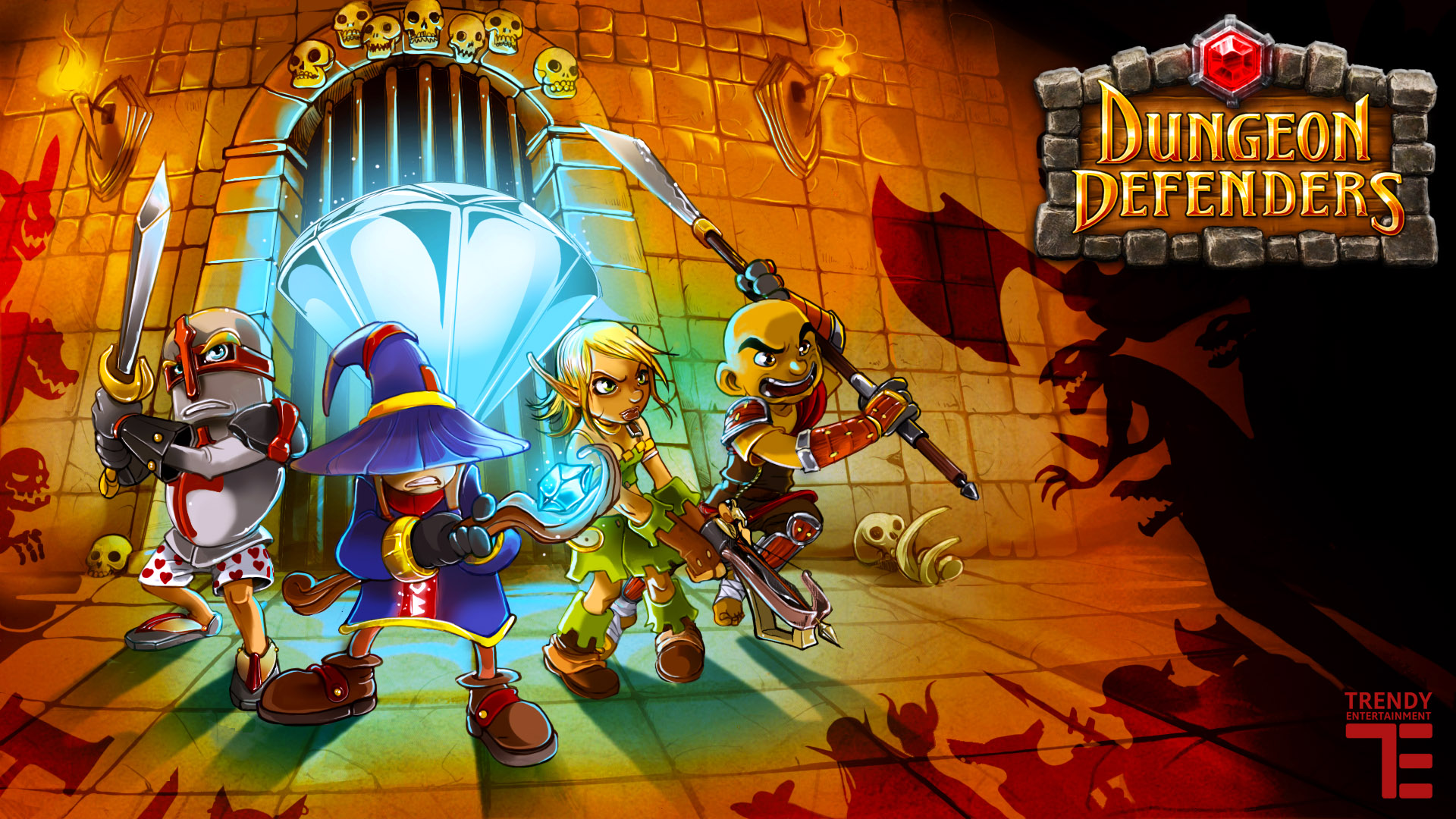 How has your education at Kennesaw State University/University of FL help you get towards your goal?

My undergraduate work at UF not only gave me the foundation for a career in video games communications, it also opened up an immense amount of opportunity that I would not have gotten elsewhere. I still think it's crazy that I got to intern at an independent game studio in a town like Gainesville, FL. My time at Trendy Entertainment, developer of Dungeon Defenders, exposed me to the world of media relations and made me realize how much I love the people working in this industry. One of my most exciting moments was when my first news release was published by Mike Fahey at Kotaku. It may seem very insignificant, but I decided to pursue my specific field of study after hearing him speak at a convention panel in Atlanta. It almost felt meant to be.

I specifically chose Kennesaw State University for my graduate work due to the international component of my program. I went to Japan last May after graduation and absolutely fell in love with the country. It was so refreshing to see so many people from all walks of life with one thing in common - gaming. I realized that in order to understand the full extent of gender issues in gaming, I needed to understand the triumphs and failures that are associated with its birthplace. Next summer, I'll get to spend the summer back in Japan and do just that. The MAIGC program at KSU is specifically designed to accommodate personal interests, so it's been the perfect fit for me.

What do you want to do with your degree and in the gaming industry?

When it comes to my ultimate dream job, I would love to work in an executive level communications position for Square Enix. I'm a ridiculous fan girl for the company. I literally started crying when Tetsuya Nomura revealed the Kingdom Hearts 3 trailer during the Sony press conference at E3 this year, if that tells you anything. My entire life, Square Enix has managed to tell beautiful, engaging and moving stories without blatantly objectifying women. I won't say that the developer is completely innocent, but I've always felt in line with my values when I play their games. In fact, the Final Fantasy series has some of the strongest and most important female characters in the industry. I also recognize that the company is losing a bit of its edge in the changing market, so I'd love to be a part of the evolution that brings the company back to its former glory. Although my background is not strictly journalism, I love to write and could also see myself working as a full-time games journalist. This industry benefits from constant dialogue, and I want to help keep it going. Either way, I'm hoping to live in Japan for an extended period at some point in my life and both these roles could fulfill that goal.

What would you like to see in games in the next five to ten years?

I really just want to see publishers and developers making a conscious effort to recognize that all sorts of demographics play their games. A good example is Nintendo. You'll see a lot of feminist dialogue around the gaming community such as, "why isn't Zelda the main playable character?" or "why can't Peach save Mario from Bowser this time?" Then, you'll read the counterarguments stemming from the notion of tradition and Nintendo simply not being very creative. I just don't think this is an excuse anymore in the current state of the industry. At the same time, I don't want inclusiveness to be forced. We need to strike a balance that maintains a high level of storytelling with diverse and engaging characters. I'm not entirely sure how to do that just yet, but I plan to keep moving forward until I do.