The 21st ANNUAL D.I.C.E. AWARDS
CELEBRATES THE BEST IN VIDEO GAMES
The Academy of Interactive Arts & Sciences (AIAS), the non-profit organization dedicated to the advancement and recognition of the interactive arts representing its 33,000+ membership base, today held the 21st Annual D.I.C.E. Awards, its annual ceremony that brings together the interactive entertainment industry to honor the year's biggest achievements in video games. This year's Game of the Year was awarded to The Legend of Zelda: Breath of the Wild by Nintendo, which takes players on a world of adventure as they travel across vast fields, through forests and over mountain peaks as they discover what has become of the kingdom of Hyrule.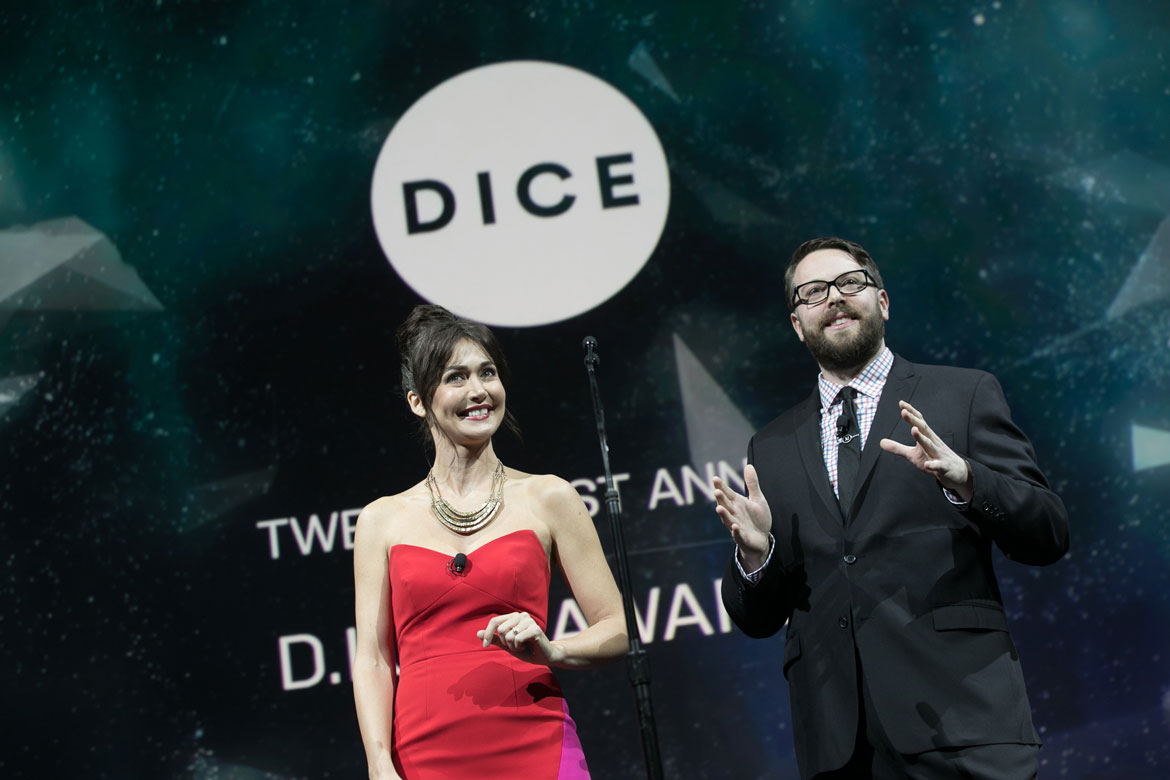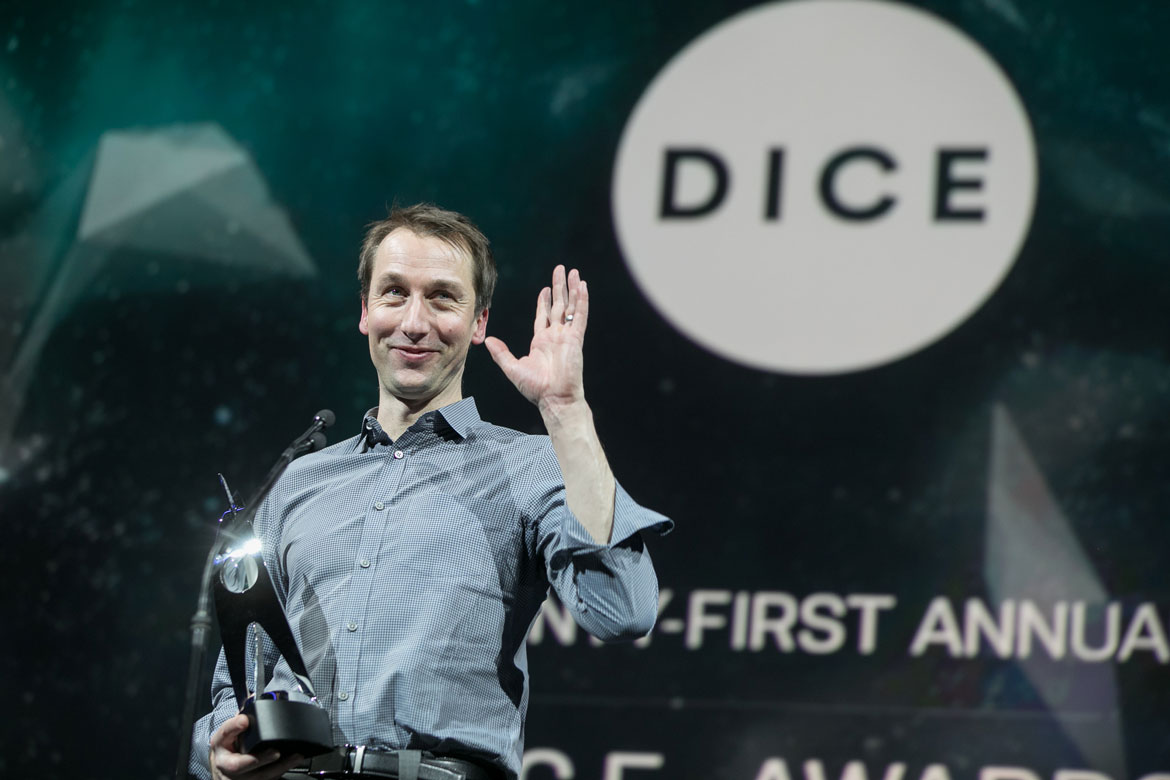 The Academy membership honored games in 24 award categories, with The Legend of Zelda: Breath of the Wild receiving four awards, making it the night's most awarded game. Cuphead earned a total of three awards. Games honored with two awards each included Horizon Zero Dawn, Lone Echo/Echo Arena, PLAYERUNKNOWN'S BATTLEGROUNDS and Snipperclips. Other top honorees were Fire Emblem Heroes for Mobile Game of the Year, Mario Kart 8 Deluxe for Racing Game of the Year, Injustice 2 for Fighting Game of the Year, FIFA 18 for Sports Game of the Year, Snipperclips for the Sprite Award, and PLAYERUNKNOWN'S BATTLEGROUNDS for Outstanding Achievement in Online Gameplay.
In addition to the awards for the industry's best games and creators from the previous year, the D.I.C.E. Awards also celebrated Genyo Takeda, Special Corporate Advisor at Nintendo, with a Lifetime Achievement Award, the seventh recipient to receive the honor from the Academy. Takeda was recognized for having been at the forefront of shaping the video games hardware industry in his career-long tenure at Nintendo with the development of the Nintendo 64, Nintendo GameCube and the Wii system.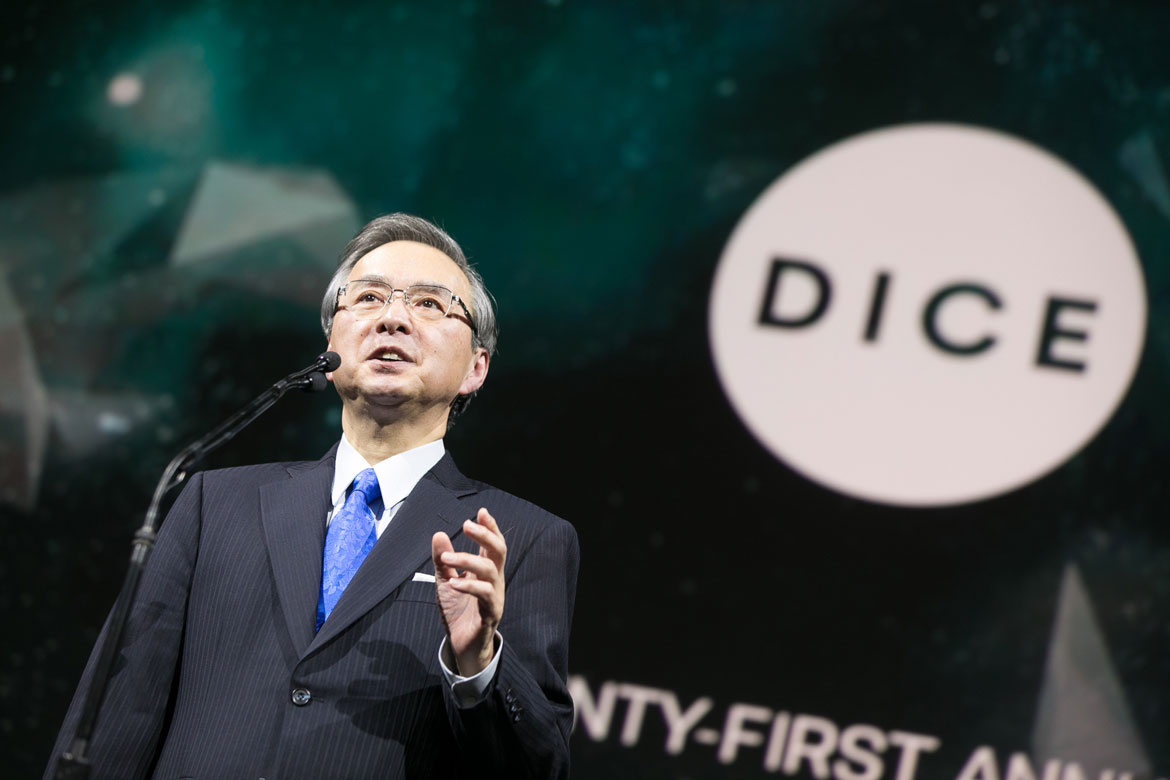 The 21st annual D.I.C.E. Awards ceremony, which was co-hosted for the second time by Greg Miller, co-founder of internet video show and podcast Kinda Funny, and Jessica Chobot of Nerdist News, included industry professionals who attended the event live and game fans worldwide who tuned in for the live stream. The show was the culmination of the annual three-day D.I.C.E. (Design, Innovate, Communicate, Entertain) Summit (#DICE18), which is known for drawing many of the interactive entertainment industry's most respected and influential leaders, decision makers and visionaries.
The complete list of winners includes:
Game of the Year
The Legend of Zelda: Breath of the Wild
Publisher: Nintendo
Developer: Nintendo
Outstanding Achievement in Game Direction
The Legend of Zelda: Breath of the Wild
Publisher: Nintendo
Developer: Nintendo
Outstanding Achievement in Game Design
The Legend of Zelda: Breath of the Wild
Publisher: Nintendo
Developer: Nintendo
Immersive Reality Technical Achievement
Lone Echo/Echo Arena
Publisher: Oculus Studios
Developer: Ready At Dawn
Immersive Reality Game of the Year
Lone Echo/Echo Arena
Publisher: Oculus Studios
Developer: Ready At Dawn
Mobile Game of the Year
Fire Emblem Heroes
Publisher: Nintendo
Developer: INTELLIGENT SYSTEMS and Nintendo
Handheld Game of the Year
Metroid: Samus Returns
Publisher: Nintendo
Developer: MercurySteam and Nintendo
D.I.C.E. Sprite Award
Snipperclips
Publisher: Nintendo
Developer: SFB Games
Outstanding Achievement in Online Gameplay
PLAYERUNKNOWN'S BATTLEGROUNDS
Publisher: Bluehole
Developer: PUBG Corporation
Strategy/Simulation Game of the Year
Mario + Rabbids Kingdom Battle
Publisher: Ubisoft Entertainment
Developer: Ubisoft Milan and Ubisoft Paris
Sports Game of the Year
FIFA 18
Publisher: Electronic Arts
Developer: Electronic Arts
Role-Playing Game of the Year
NierR: Automata
Publisher: Square Enix
Developer: PlatinumGames
Racing Game of the Year
Mario Kart 8 Deluxe
Publisher: Nintendo
Developer: Nintendo
Fighting Game of the Year
Injustice 2
Publisher: Warner Bros. Interactive Entertainment
Developer: NetherRealm Studios
Family Game of the Year
Snipperclips
Publisher: Nintendo
Developer: SFB Games
Adventure Game of the Year
The Legend of Zelda: Breath of the Wild
Publisher: Nintendo
Developer: Nintendo
Action Game of the Year
PLAYERUNKNOWN'S BATTLEGROUNDS
Publisher: Bluehole
Developer: PUBG Corporation
Outstanding Technical Achievement
Horizon Zero Dawn
Publisher: Sony Interactive Entertainment
Developer: Guerrilla Games
Outstanding Achievement in Story
Horizon Zero Dawn
Publisher: Sony Interactive Entertainment
Developer: Guerrilla Games
Outstanding Achievement in Sound Design
Super Mario Odyssey
Publisher: Nintendo
Developer: Nintendo
Outstanding Achievement in Original Music Composition
Cuphead
Publisher: StudioMDHR
Developer: StudioMDHR
Outstanding Achievement in Character
Hellblade: Senua's Sacrifice - Senua
Publisher: Ninja Theory
Developer: Ninja Theory
Outstanding Achievement in Art Direction
Cuphead
Publisher: StudioMDHR
Developer: StudioMDHR
Outstanding Achievement in Animation
Cuphead
Publisher: StudioMDHR
Developer: StudioMDHR