The Game Maker's Notebook is a podcast featuring a series of in-depth, one-on-one conversations between game makers. Hosted by a game maker and providing a thoughtful, intimate perspective on the business and craft of interactive entertainment, these conversations will explore the tenants of the D.I.C.E. brand and moniker – Design. Innovate. Communicate. Entertain. The podcast upholds the AIAS mission of promoting and recognizing the worldwide interactive entertainment community.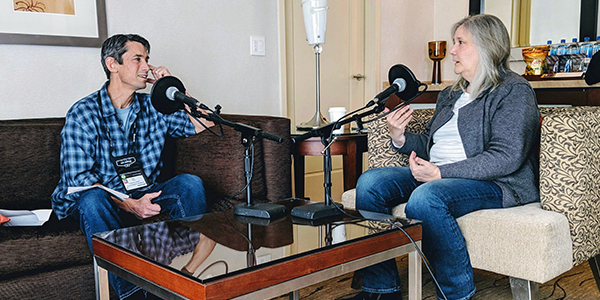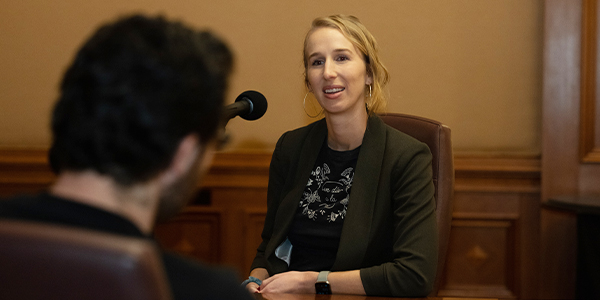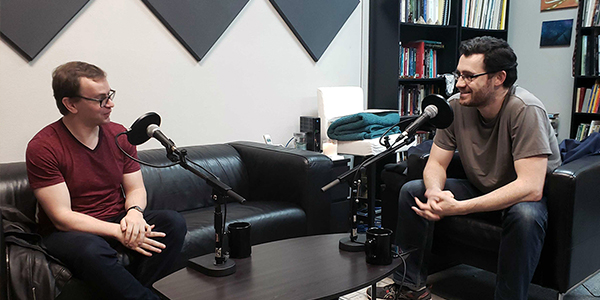 Guests from the AAA and indie community discuss a variety of topics including their personal philosophies behind game making, their body of work, and where they find inspiration. The Game Maker's Notebook has featured some of the biggest and brightest names in interactive entertainment and is committed to continue providing thoughtful conversations and content with the amazing, diverse voices that define the medium.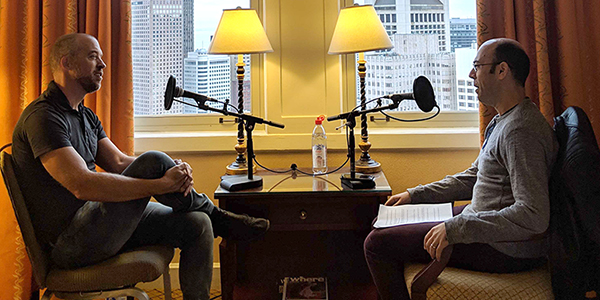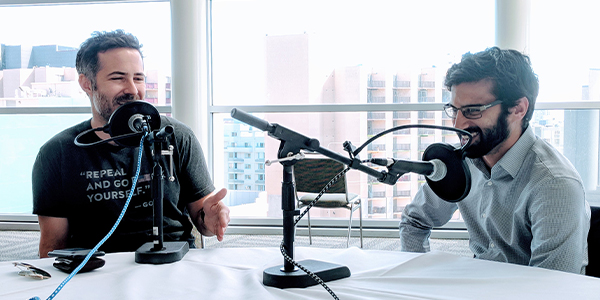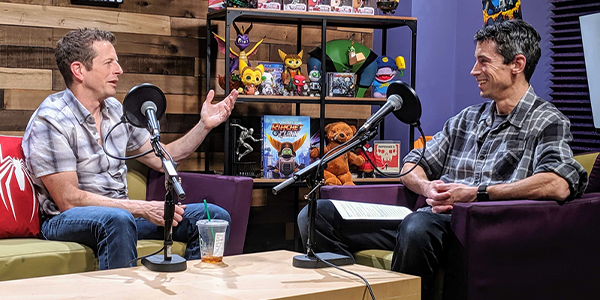 ---

Target Audience?

---
Our audience is made up of individuals who are incredibly passionate about the art and process of game making. The Game Maker's Notebook has targeted and attracted a large group of both aspiring and veteran game makers, video game enthusiasts, and general followers of the industry. These conversations will appeal to anyone making games or aspiring to make games, those who love playing them and anyone interested in digging deeper into the creative process.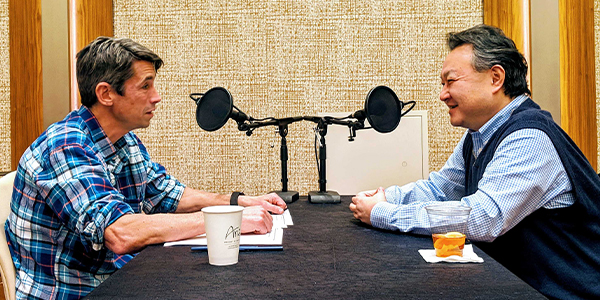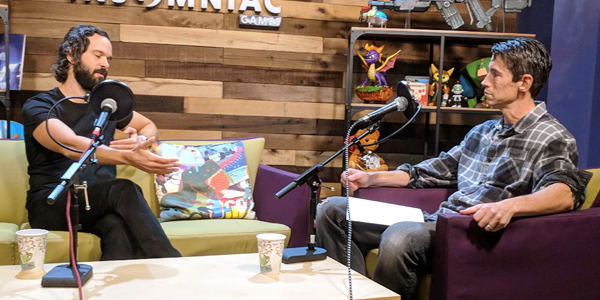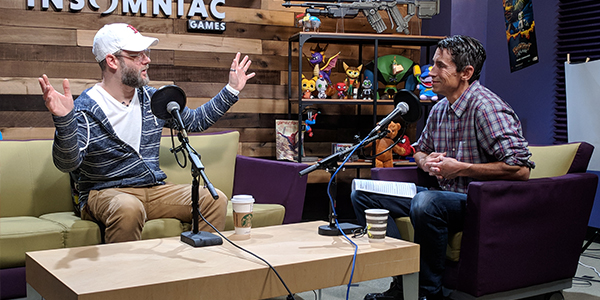 The Game Maker's Notebook both features and reaches some of the brightest minds in game development as well as an intelligent and engaged gaming audience. In just twenty episodes, The Game Maker's Notebook has seen 200K+ downloads and continues to grow its audience with each release.
This is a really great listen. [Guest] and [Ted Price] are really insightful on the evolution of independent game development today. Ted's insight running a studio makes him a great host. Well done.
Phil Spencer, Executive VP Gaming and Head of Xbox, Microsoft
Thank you to [AIAS] & [Ted Price] or putting on the #GameMakersNotebook podcast. As a recent graduate who is trying to get into the industry the information given is invaluable.
Jarod Marty-Kennedy, Game Design Student, Full Sail University
Seriously, if you really appreciate games and respect devs. Check out this podcast on the AIAS #GameMakersNotebook.
Casey Al-kaisy, Chief Marketing Officer, NIP Gaming
This is arguably the best episode yet of a must-listen podcast for anyone interested in games and how they are made.
DomsPlaying, Games Blogger, Working Casual
The Game Maker's Notebook, hosted by Insomniac Games boss Ted Price, launched last year and has been full of fascinating interviews. I recommend adding it to your podcast rotation.
Jason Schreier, Video Game Reporter, Bloomberg News
Incredible guests week by week, unique experiences and points of view. Definitely a must.
Miguel Sanz, UX Designer, Media Molecule
Highly recommend 'The AIAS Game Maker's Notebook' to any devs out there. It's a podcast that focuses on developer to developer conversations, usually hosted by Ted Price (founder of Insomniac).
Amaya Kabel, Lead Game Designer, MADALO Studio
This very, very long roadtrip is made easier by catching up with one of my favorite podcasts [Game Maker's Notebook]. So many good insights from experts on all disciplines involved in making games. Give it a listen.
Catarina Macedo, Program Manager R&D, XBox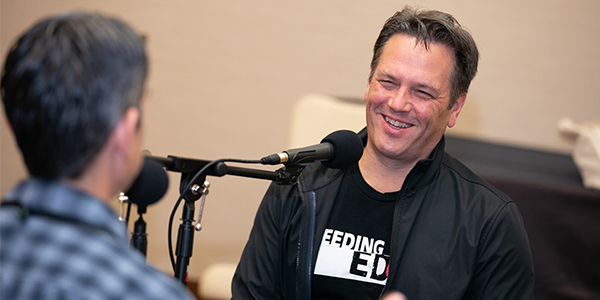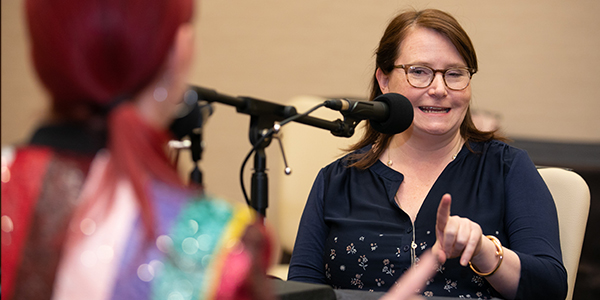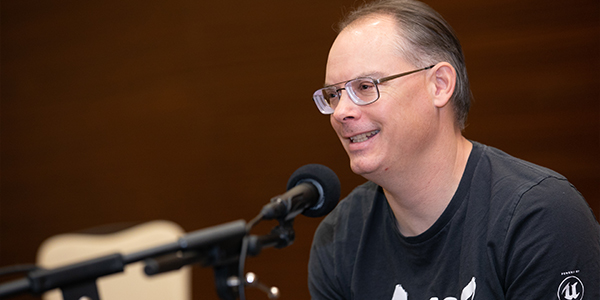 ---

Details/Demographics

---
1.5MM+ unique downloads and growing
Age:
6% Under 25
51% 25-34
26% 35+
Ethnicity:
65% White
11% Asian
6% Hispanic
18% Other
Education:
12% No degree
6% 2-year degree
71% 4-year degree
6% Master's
6% PhD
Income:
6% <25K
41% 25-49K
29% 50-74K
6% 75-99K
17% >100K
Top 5 Countries Listening:
US
UK
Canada
Australia
Germany
Top 10 Interviews:
Todd Howard, Bethesda Game Studios
Neil Druckmann, Naughty Dog
Cory Barlog, Santa Monica Studio
Jeff Kaplan, Blizzard Entertainment
Phil Spencer, Head of Xbox
Stig Asmussen, Respawn Entertainment (Star Wars: Jedi: Fallen Order)
Ashraf Ismail, Ubisoft
Amy Hennig, Skydance Media
Shuhei Yoshida, Sony Interactive Entertainment
Vince Zampella, Respawn Entertainment
---

Sponsorship Packages

---
The Game Maker's Notebook both features and reaches some of the brightest minds and biggest names in game development, as well as an intelligent and engaged gaming audience. In just under 2 seasons, The Game Maker's Notebook has seen 850K+ downloads and continues to grow its audience with each release.
Bumper Ads: Sponsor will be mentioned at the beginning of each new episode with the ability to provide a customized sponsor message (to be approved by AIAS).
Homepage Center Stage: Designed to highlight the most important announcements, your brand will be featured on the AIAS homepage, announcing each new episode.
Show Page Center Stage: Your brand will be highlighted on the Game Maker's Notebook show page that links to all released content.
Show Page Preferred Ad Placement: In addition to being featured on top of the show page, ability for sponsor to feature a promo+link to featured content.
Standalone Messaging
If your company is interested in standalone promotional content, The Game Maker's Notebook also supports pre-roll, mid-roll, and end-roll messaging. Rates start at $150 for 30-second intervals. We are open to discussing more in detail about any special discount codes to package deals to make sure your messaging fits with the podcast interviews that would most interest your team.
Sample Audio
Intel sample without music
Intel sample with music
Sales Contact
John Wie
Marketing Manager
---

Thank you to all of our sponsors.