Frank Pearce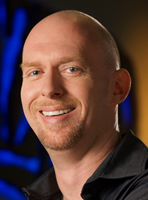 Blizzard Entertainment
As Cofounder and former Chief Development Officer of Blizzard Entertainment, Frank Pearce played a critical role in the development of all Blizzard products for more than 28 years, helping to create video games that garnered countless awards and tallying more than twenty #1-selling games.
Pearce also served as executive producer on many of Blizzard's blockbuster titles, including World of Warcraft's first three expansion packs, The Burning Crusade®, Wrath of the Lich King®, and Cataclysm™, as well as StarCraft® II: Wings of Liberty™, Diablo III: Reaper of Souls™, and Overwatch®. He is a consistent champion of the communities that surround the games, celebrating their positive impact at numerous events including the company's annual BlizzCon convention.
In his spare time, Pearce is and avid outdoorsman and enjoys staying active by way of running, hiking, and skiing. Pearce is an alumnus of the University of California in Los Angeles, where he earned his Bachelor of Science in Computer Science and Engineering.