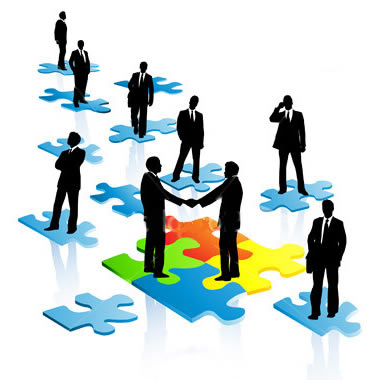 It is vital that the Academy of Interactive Arts & Sciences has an accelerated way to connect, communicate and collaborate with other members in the global game community. To do so, we are introducing a unique, private online community called Academy Connect, created exclusively for the Academy's 22,000+ members. The introNetworks technology is the same social networking tool used by other world class organizations like TEDx, NASA and McCann WorldGroup to bring together people and their ideas.
Five Reasons to Join:
A Vast and Private Peer-to-Peer Networking Service – Choose who you want to talk to without any splam, easily introduce yourself to other members and make invaluable business connections

Intelligent Matchmaking Tools –Meet different industry personnel by simply logging in and getting matched up or look for specific members/companies through a search

Unique Groups and Forums – Get access to a wealth of knowledge and share your own tips in a friendly, customizable setting

Easy-to-Use and Intuitive System – A clean and familiar interface allows you to add a connection and then talk with your customized group, all in a few clicks!

Accelerated Access to the Global Game Community – When you enter the site, you will get immediate access to other technical, business and creative members of the video game industry!
Five Minutes to Sign Up:

Log-in through Member Access
Click on 'Academy Connect' on the left-hand side
Accept the terms and conditions for Academy Connect
Complete your profile
Explore, network and connect with other Academy members!
Should you have trouble logging in, please reach out to John Wie at john@interactive.org or watch this video to answer any questions about your profile creation.
See you on Academy Connect!